Sadly, we have to tell you that we can not deliver before August 15th.
Because of raw material scarcity and high order volume, we are not able to produce.
Single parts are available, while stocks last.
Thank you for your understanding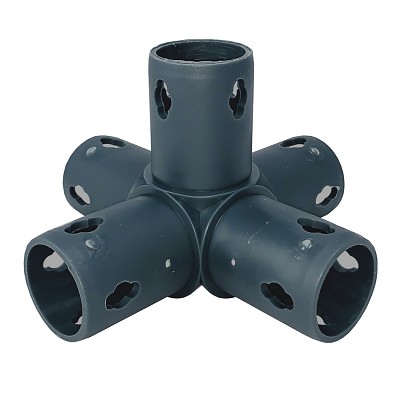 Moveandstic 5 way connector, gray
[MAS-1446 ]
Moveandstic 5-way connector
This 5-way connector is connecting five Moveandstic pipes. With additional connectors you can, for example, build platforms and railings.
Instructions:
Stick the connection 5 cm deep into the tube
Place a clip and use the key to turn it 90°
Done
For your information: Each connection extends the tube of 5 cm.
Safety note:
This item is not suitable for children under 3 years.
Small parts can be swallowed by children.
Only for domestic use.
Please note the safety instructions on the assembly instructions.
Construction only by adults.
Use only under adult supervision.
from the category:
Connectors